Kluang Homestay Villa an orchard sanctuary 013-7839857
Kluang homestay villa an orchard sanctuary 013-7839857.  It is perfect retreats for the weekend for the whole family or group.
2 Units single-storey semi-detached side by side homestay villa corner Lot.
5 KiKilometers drive to downtown, railway station, bus station, shopping mall and cinema complex.
2-3 minutes drive to Giant Supermarket, Petron a petrol kiosk and 24 hours  Mc Donald outlet.
24 hours security guard compound.
5 feet fencing wall to ensure privacy.
Quite surrounding planted with rambutan, durian, longan, coconut, mangosteen, pandan and lemon, lime,  Etlingera elatior and the Rhu tree.
Escape and retreat from the hustle and bustle city life.  Occasionally you can see monkey leaping from tree to branch.
Occasionally, we can see the early birds singing at the tree branches.
A perfect villa to relax during the weekend, birthday party celebration, or wedding engagement. A 650 square feet spacious with 20 feet high ceiling for better ventilation.  The hall adjoining the dinner hall can accommodate spaciously for 20-30 people.
The North-south highway is about 10 kilometers from the homestay.
It Takes 5 minutes drive to Kluang stadium.
Drive 5 minutes to Kluang Merdeka O'clock Tower.
One master room equipped with air-conditioned, fan, dressing and dressing table with attached bathroom, fitted water heater. A king size bed and a single bed.
2 rooms with air-conditioned, fan, cabinet with a queen size bed, another with king size bed respectively.
Another room with 15 ft high ceiling with a fan, a single bed, and a queen-size bed.
The Kitchen is equipped with a refrigerator, washing machine and kettle, sink, cup. The dining utensil is provided too.
There is a dining table at the dining hall. hanging with wall mirror,  a  fan and dim lit light.
In the main hall, there is a set of sofa, a coffee table, and T.V.
We also provide the prayer mat for Muslims with Qibla direction.
An iron board and iron are placed in the main hall corner.
✔

Car Park

✔

TV

✔

Furniture

✔

Kitchen

✔

Fridge

✔

Iron & Ironing Board
✔

Air Conditioner

✔

Water Heater
Number of Rooms: 4
Number of Bathrooms: 2
Max Adults: 12
Check In Time: 1400 HOURS
Check Out Time: 1200 HOURS
PRICE: MYR 350.00 each unit
Confirmation Deposit RM200.00 for each unit 
Contact Person: Jamin Wong
Handphone number:# 013-7839857
Address
1 & 3, Jln 14/4,
Tmn Permata 1
86000, Kluang
Johor
Malaysia
Kluang Outdoor Activities
It is a day trip Gunung Lambak mounting climb. Enjoy the refreshing air and green lung house. It is only 2 kilometers from the town center.
During March and April, July to August,  you don't need to spend a few thousand dollars travels to Japan for viewing the blossoming Sakura flowers. You can see the here in Kluang.
Gunung Belumut Recreational Forest (Belumut) is a protected forest in central Johor. It is located about 30 km north-east of the town of Kluang. Belumut has a crystal clear stream of clear water, strewn with rocks and a sandy bottom. There are plenty of insects and wild animals. The damselflies are the main stars that attracted the macro photographers that frequent here in a group. Some of us call this place a damselflies heaven.
---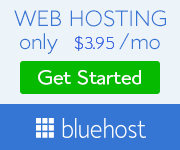 Facebook Comments