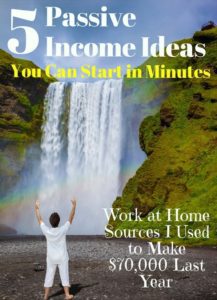 Fire your boss now. Do unit trust to get lifetime income.
How does one get money to feed oneself and one family during the Covid19 endemic? The Covid19 is never before a global economic disaster. The world has come to a standstill  as the factory has closed, resulting in widespread human immobility.
Certain governments impose lock down or curfew on a province or even a mega city like the case of Shanghai now. Is there any money left over for the average Joe on the street?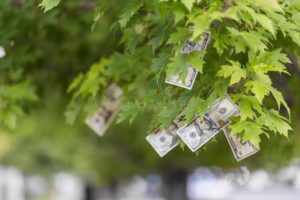 Coupling with the recent Russian invasion of Ukraine, the world "food storage" causes demand exceeds the supply. It is hyperinflation globally with the shortage of fuel and food grain. Can meet the daily expense or monthly housing loan, car expenses, and your utility bill. Can you live with fresh and sunshine?
Fire your boss now. Do unit trust to get lifetime income.
People are queuing to die in hospitals, with an increasing number of infected patients queuing for screening daily. However, because the government prioritized medical care, citizens receiving aid can barely survive for a month.
The money allocated to the citizen due to the employer's decision to close down the operation is only a fraction of the monthly income.
People who do not have another source of income stay at home. How can you live without worrying about money? In addition, how long will the Covid19 outbreak last and also Russia- Ukraine war? Do you know the answer?
Is there a vaccine? As if you expect a boat sailing across the vast Pacific Ocean without a compass to berth at the nearest port? How long your saving can last?. Do you have any idea? Is your money sufficient to last at least six months until the Covid19 endemic and the war are over?
If not, why not consider another way to find the best and most accessible source of or passive income in the future, should another mishap occur?
Fire your boss now. Do unit trust to get lifetime income.
Have you ever considered what your hard-earned money is worth as an active income? The fact speaks for itself: no work, no money. Of course, you'd respond, "I'm on paid, annual, or even sick or compensated leave.
" Besides three months of maternity leave for women, what other leave options do you have? Do men get the same three-month benefit as our lady?
Do you still keep up with me?What other choice do you have at this changeling time ? ? If not, I should say, "You are such a dummy, brainwashed by Ivy League professors," "passed your examination, graduate with honors or postgraduate degree, and find a good steady income job" Does it ring a bell with you?
"E-commerce, affiliate link" is a term that you are either familiar with or unfamiliar with. If not, I'm not sure what world you're living in. Given that this is a digital age, at least 5% of these bloggers or e-commerce marketers earn over $5,000 per month.
They travel the world with a laptop and an endless flow of money into their PayPal account. Here's an example of one of my
As you stated, it is challenging to make a lot of money. Yes, I agree with you. However, those who are successful have a strong determination and persistence to continue.
The truth is that you must seek the guidance of the right mentor. It is simple to take advantage of their time and failure to gain valuable experience from them.It will shorten your to succeed. Here's a link to a page where you can set up your eCommerce.
Fire our  boss now. Do unit trust to get lifetime income.
During the Covid19, the insurance agent sells online. Yes, I did join them quite some time ago. I deal with general insurance is much easier than you might have imagined.
I use Whatsapp for renewals and even new cases from other countries, rather than locally. As a result, I avoid making physical contact with them to prevent Covid19.
I don't sell auto insurance; it makes up less than 10% of my portfolio. In addition to fire and loss of profit insurance, my main criteria are marine insurance and a medical card.
What exactly is passive income money? What exactly is a passive income hack? Let's take a look at the unit trust or mutual fund industry.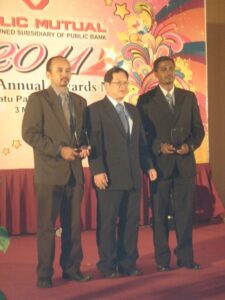 Is it possible to explain the concept of a "unit trust"?
In a unit trust, investors with similar financial goals might combine their money to achieve their goals.
A professional fund manager will invest this money in a portfolio of securities following the fund's goals and investment strategy.
But wait, do you know anything about passive income? In layman's terms, it means you get money without working for it. You might say, "It's too good to be true, but it's true."
Indeed, as long as a unit trust company has a net asset value, it will pay its agency force twice-weekly on individual net asset value passive income without fail for life. It leaves a legacy to your spouse or next of kin for five years.
Does your boss pay you like that unless you are a government servant?
Money or a career benefit based on individual agent net assets valued at the end of the month. Would you like to get it yourself, similar to your monthly take-home?
Climb the career path
The hierarchy's position determines the amount of money available for monthly passive income. Besides the individual net asset values, you still have your group net asset value.
I hope I don't paint a rosy hope for you. It would be best if you toiled hard for the first six months to get promoted to your agent supervisor level.
Promotion in six months in the private or government sector is possible.
You either get a confirmation in the private sector, whereas you take years to confirm in government.
With the promotion within six months, you can leverage your time to climb the career path for your group agency manager. Our record-breaker was two years and seven months.
I know one government servant with a 52 scale option for earlier retirement to do full-time in the unit trust. So what do you say?
Fire your boss now. Do unit trust to get lifetime income.
Based on this fact, a lady in Kuala Lumpur has a net asset value of Rm200 million. The career benefits range from 0.21% to 0.24%, depending on the net asset value's quantum amount.
Let us take the average 0.225% x 200 million/12 month = RM37,500.00
Apart from that, her group's net asset value entitles the group's net asset value to 600 million; the group overrides career benefit varies from 0.04 to 0.08%. Assuming take the average 0.06% x 800 million/12 = RM4,000.00
With this kind of monthly passive income (RM 37,500.00 +4,000.00 =41,500.00. What would you do? Is it money flowing into your bank account while you are sleeping?
Yet, she is not the highest; another lady with a net asset value of 2 billion x 0.08% based on ranking here. Her bank account flowed Rm 133,333.30 monthly (2 billion x 0.08%/12). This income surpasses than Malaysia Bank Governor's yearly pay.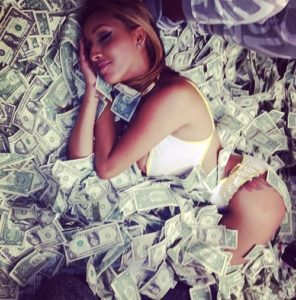 Fire your boss now. Do unit trust to get lifetime income.
The highest income per year earning was RM 3.6 million; he lived overseas for nine months, three months to have a coffee chat with his clients for his daily routine. What a cushy job!
Suppose you promote Agent Supervisor with a monthly salary of RM1K to RM2K on top of the 5% and 6.5 % car and housing loan subsidiary. The maximum loan amount for a car is RM50,000, and the minimum loan amount for a house is RM100,000 to RM200,000.
Agent Managers earn between RM2k and RM7K per month on average, with car loans limited to RM100,000 and house loans ranging from RM100,000 to RM500,000, with 5 percent and 6.5 percent subsidiary, respectively.
On the other hand, the Group Agency Manager could quickly receive Rm6k to 10K monthly. Some top group agency managers earn more than RM100,000 per month from passive income. Of course, there's the RM150K car loan and the Rm1 million dream bungalow.
Fire your boss now. Do unit trust to get lifetime income.
Have you ever considered purchasing a RM 1 million dream home with no interest payable until you reach the age of 70? Of course, no interest charges you can unless you pay cash.
Even our government employees must pay 4% interest per year until they reach the age of 65. What do you think, are unit trust consultant not living in a paradise with unlimited money?
Fire your boss now. Do unit trust to get lifetime income.
Before I go, do you genuinely want to join me in living in paradise with unlimited money during Covid19? Take your success first step if this is your cup of tea.
Being a UTC means having access to a world of possibilities that might otherwise be out of reach to the average person.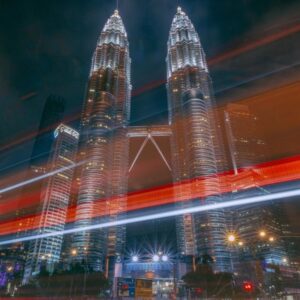 Can arrange Working hours can be put in a variety of ways.
You can earn up to eight different ways.
You start your own business for practically no money.
Become financially secure.
Free vacations and acclaim.
You also get subsidies for house and car loans.
There is no recession in the unit trust, and you can guarantee no layoff or retrenchment.
You can choose your retirement age.
Is there a limitation on your paycheck? There is none.
Finally, you can generate unlimited passive income by simply lifting your finger.
WhatApps me 013-7839857
I would welcome any comments in the box below.
Facebook Comments